Everything You Need to Know About Instagram TV and Instagram Reels
Learn why your business should consider IGTV and Instagram Reels when competing in e-commerce. Meet your customers where they like to shop with these two emerging online features that are perfect for social selling.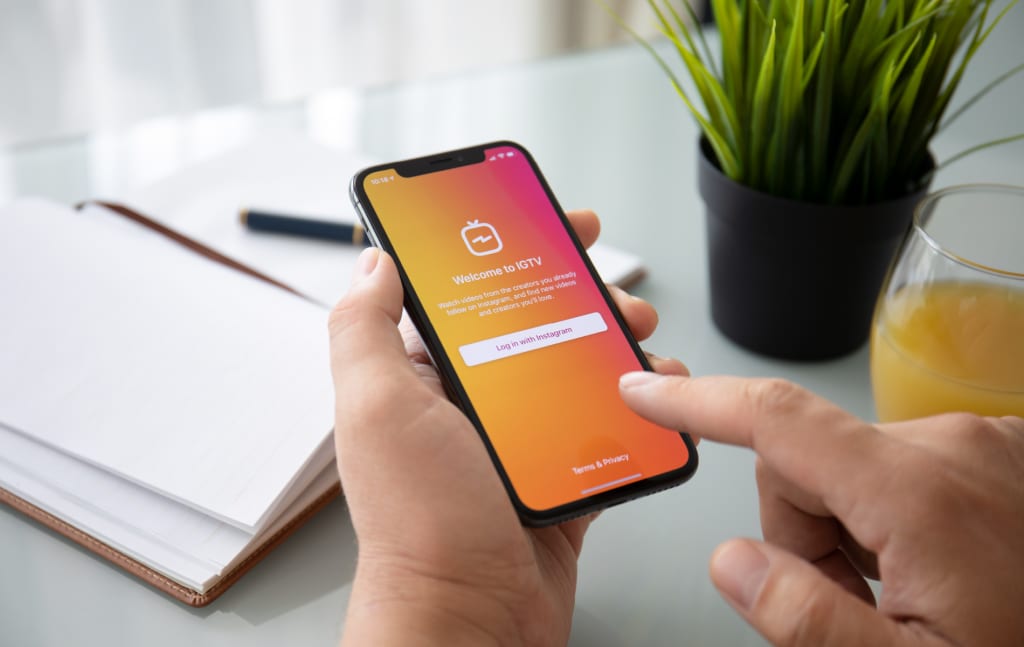 On June 20th, 2018, Instagram introduced a new app that has since both bewildered and excited Instagram users: Instagram TV.
Instagram has already taken over as one of the most popular social media platforms among Millennials and Zoomers (Gen Z). It has a hold on ephemeral content with Instagram stories and Live videos, while still promoting the picture and video sharing feature. These features have put it in direct competition with Facebook and Twitter, potentially even beating out its older competitors (except for the fact that Facebook owns Instagram).
Now, they're taking on YouTube with Instagram TV. Although some users were initially wary of Instagram TV, it took off at an unprecedented rate. Many key influencers started their own channels early on, including Kim Kardashian and the Insta-famous dog Jiffpom.
But they haven't stopped there. TikTok has repopularized short-form video content, and Instagram got in on this trend in August 2020 with Instagram Reels.
So what are IGTV and Instagram Reels? And is it important for e-commerce businesses to take note of them?
What is Instagram TV?
Instagram TV (IGTV) is its own app separate from Instagram, although Instagram still hosts it as a feature. It's solely dedicated to longer video content, unlike Instagram's pictures, one-minute-or-less videos, stories, or news feed. Other differences include length, profiles, type of video, and instant play.
Video Length
Unlike traditional Instagram, where it limits videos to one minute, IGTV allows videos to be up to an hour long. Such video length gives creators more room to play with long-form content. It's especially useful for influencers and bloggers who use a combination of YouTube and Instagram already—they can potentially consolidate their content onto a single platform.
Channels
Like YouTube, IGTV is organized by channels instead of profiles. However, your IGTV channel is connected to the Instagram profile you use most frequently. So, when someone signs up for the service, they create a channel linked to their profile.
This is especially advantageous if your business has an Instagram shop—you could directly link your business's IGTV channel to your social e-commerce store.
Vertical Videos
Unlike YouTube and other video platforms, IGTV focuses on vertical videos. Vertical is the more natural way to use your phone, so it makes sense that Instagram promotes this mobile form of video.
Mobile has become king over desktop, and it's only becoming even more prevalent in our increasingly hectic world. Users already love the ease and simplicity of creating videos with their phones they can then upload directly to IGTV.
Instant Play
IGTV starts playing a video the moment you open the app—much like turning on a TV. IGTV constantly shows you new and popular videos, whereas sites like YouTube make you search for the videos you want. Still, you can search for videos on IGTV if you'd like to find a specific channel or show. There is also an "on-demand" feature that lets you stop watching and resume later, so you never miss a moment of your TV.
What is Instagram Reels?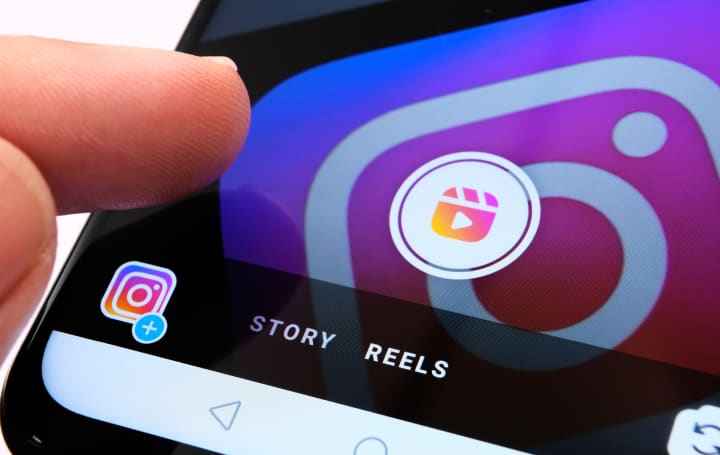 Instagram Reels is a new Instagram feature that lets you create 15-second multi-clip videos. You can edit these with audio and visual effects, then share them on your feed with regular Instagram pictures.
Why Did Instagram Launch TV and Reels?
People love video. Video has become the top form of content on the web. According to Wordstream, more than 500 million hours of videos are watched on YouTube daily, and 45% of people watch over an hour of Facebook or YouTube videos per week. Staggeringly, more video content is uploaded online in 30 days than the major U.S. television networks have created in 30 years. That's a lot of video content for online social presence.
Instagram already has a hold on pictures and stories, but it's less advanced in the video sphere. Instead of changing their interface to accommodate longer videos alongside still photos, they created a separate but parallel application with IGTV.
Instagram sees the growth of video, so they created an app devoted to it.
Plus, Facebook owns Instagram. In recent years, Facebook has become a primarily video-based platform. Facebook is trying to push its content more, especially since they've been getting flack for all the spam and bots that come to their site. They've also tried to boost revenue by placing ads in the middle of videos, but this frustrates users. Overall, Facebook's video initiatives thus far have mostly failed.
Facebook likely uses IGTV to gain revenue through a platform that younger users trust more for sharing authentic video content.
As for Reels, the reasoning is simple: TikTok is extremely popular, and Instagram wants to capture some of that usership. Reels can complement its main function (sharing photos) quite nicely.
Does My Business Need Instagram TV or Reels?
Whenever a new social media platform comes out, businesses must evaluate if it would benefit their marketing strategy. In past years, small businesses often waited until the platform proved successful to invest time and energy. But by the time the platform shows success, businesses are behind the game—while users have already moved on to the next platform.
Take Snapchat, for example. Snapchat was primarily an individual user-based platform. When Snapchat had hundreds of millions of users, businesses started taking notice. They began to create strategies to infiltrate the Snapchat system.
By the time small-to-medium-sized businesses figured out how to market on Snapchat, users had gone to a similar feature instead through Instagram's Live videos and stories.
There's something to be said about hopping on the next bandwagon before it grows too large so you can be at the forefront of that marketing trend. Be aware that IGTV may die off—and we expect that, as always, it could when the next video platform is released. It's showing decent success as of now, even against YouTube, but keep in mind that YouTube still has many more years of experience in the video realm.
Still, it might be worth the marketing efforts now to get ahead of the game rather than continually playing catch-up if IGTV skyrockets (as we anticipate it will).
Similar can be said about Reels. TikTok holds dominance in the short-form video realm, but Reels exists on a platform already established for a similar function, so it's hard to tell if Reels will continue growing at this time.
How to Use Instagram TV as a Business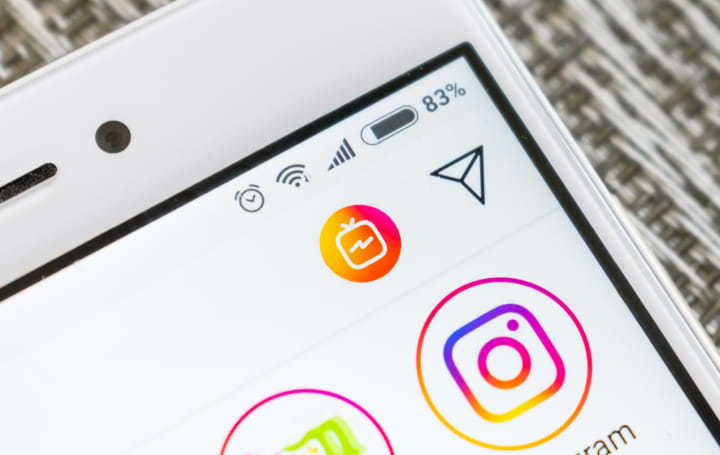 If you want to use IGTV to start promoting your brand, here are a few notes we've gathered about the service.
It's Not a Standalone Moneymaker
Instagram has recently begun moving to provide monetization methods on IGTV. At first, the platform only invited a select few creators to test out IGTV ads in March of 2020. After seeing some success with that, Instagram announced in May of 2020 that it'd be rolling out IGTV ad monetization for all users.
These ads play at the beginning of IGTV videos once someone clicks the video preview in their feed. Ads last 15 seconds and are built for mobile, so it's relatively similar to YouTube. IGTV has also modeled their revenue sharing off of YouTube and Facebook Watch, giving creators 55% of ad revenue earned on their videos. Consequently, IGTV could become a competitive space quite soon. Of course, IGTV provides several guidelines you must follow to make money on your IGTV content.
‍Instagram's goal with IGTV is to make it feel like anyone can be famous or creative. They don't want to reward celebrities or influencers above others. They want to let their users do the rewarding for them.
Great Advertising Capabilities
Even if you can't use IGTV as another revenue stream for some reason, it can be a powerful promotional tactic. By letting users know you're not making money off the video, they perceive you to provide real and legitimate value without a hidden agenda. (Users have gotten wary of paid or promotional videos on YouTube.)
IGTV allows your business to reach a greater audience through a new type of visibility. It also has several great features that can help you show off your brand voice and style in a more flexible way. Even telling your customers that you have an IGTV channel can show that you're up with trends and that you want to provide value to your audience.
Ease of Creation
Although you have to create the video separately and upload it on IGTV (you can't create the video through the app), it'll be one of the easiest ways to shoot and edit video moving forward. IGTV is vertical video, which means you can do everything right from mobile. This will take away the barrier to entry with expensive video equipment and professional video creation know-how.
You can easily shoot a product launch, behind the scenes look, how-to campaign, or even a sales promotion. Simply point and shoot with your mobile, edit, add a title, create a thumbnail, publish—and you're gaining viewers.
The simplicity and accessibility make it easy for small businesses that don't have a large marketing team or budget.
Bonus: Top 10 Apps To Improve Your Brand's Instagram
How to Use Reels as a Business
Reels can't be monetized the way IGTV can, but they may prove invaluable marketing assets for your business.
Ease of Creation
Reels are arguably easier to create than IGTV videos, as they're only 15 seconds. You can record and edit your reels directly in-app, making the whole thing quite quick.
Advertising
Reels provide plenty of unique ways to advertise. For example, you could share a quick tip or two about how your customer can solve whatever problem they have, or offer fast advice on how to use your product. You might also use Reels to build hype for a new product by quickly showcasing it before launch. Always make sure to keep it short and punchy.
Visibility
Instagram reels are shareable on your feed. You could share your business's reel from your personal and business accounts to reach more people. Instagram also put a Reels tab on the Explore page that you can share your Reels to, allowing potentially thousands of people to see your content.
As of right now, Instagram is paying close attention to users of Reels since it's such a new feature. Because of this, you could get in early now and figure out how best to use the app for your business before competitors move in.
Conclusion
IGTV and Reels may or may not be the future of social video, it's hard to tell—but it's worth a shot. It's already gotten a lot of attention from celebrities and influencers, and these people can monetize the platform through ads, but businesses are still unsure. If you can get in there to promote your business from the get-go, we anticipate you'll have new visibility and market share over your more hesitant competitors.
Social media is evolving fast, especially during the current pandemic situation, so it pays to stay on top of trends. Having a partner like Seller's Choice on your side ensures you can take maximum advantage of your social media channels while freeing up time to work on business growth.
apps
Seller's Choice is a digital marketing solution provider dedicated to the interests, growth, and profitability of e-commerce brands.
Receive stories by Seller's Choice in

your feed