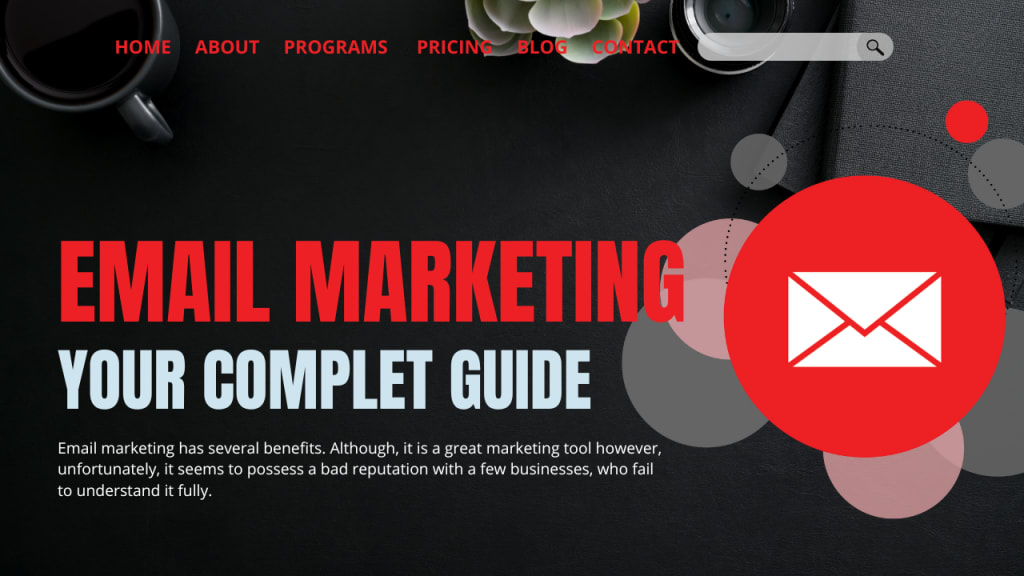 Firstly, you must know what email marketing is, before moving towards the reasons explaining why it is so useful in business.
When a person visits your website and thinks of subscribing to your mailing list with the aim to keep in touch with you through email, it is known as email marketing. A mailing list like this is quite important if you are selling a service or product. Email marketing enables you to build customer loyalty, earn trust and promote brand awareness while encouraging your subscribers to purchase from you more often.
Email marketing has several benefits. Although, it is a great marketing tool however, unfortunately, it seems to possess a bad reputation with a few businesses, who fail to understand it fully.
Some companies are of the view that people immediately consider finding an email from a stranger and they delete it, thinking badly about their company.
This may be true to some extent, chiefly because businesses have failed to take the time for nurturing their list. Nevertheless, with responsible marketing, an email marketing campaign can be made to work exceptionally well for your business.
Why Your Business Needs Email Marketing ?
The cost is extremely affordable, and you can email your targeted audience on any day. This makes email a remarkably powerful way.
1. Low Cost :
The biggest reasons why emailing continues to remain one of the favorites is the cost factor. It has a very low cost involved. All you require is an operational email ID, and you are ready to start working on the email marketing tactics.
2. Target your audience :
One of the big merits of the email marketing is that it allows you to target a particular segment of your audience.
Since companies usually obtain email addresses by subscription or registration, they also capture their basic information about the customer like name, gender, age, location etc.
3. Saves you the effort :
Apart from being cost-effective, it is one of the simplest marketing methods around. One does not require any high-end software, no huge team or a separate department.
All you need is the required hardware and a few professionals who know the job.
Tips to Make Your Email Marketing Campaigns Productive :
1.It Should be Interesting :
Make sure you have included lots of valuable information in all your messages. It should be in a way that captures your reader's interest. Avoid sending out sales pitches or making it only about you. Add information that is actually interesting and useful for your target audience.
2.Provide a Visible Link for Unsubscribing :
You might consider it as a negative approach, but it is in fact a positive one. Your readers feel comfortable when they feel that they have full control and are not being pressurized to do anything. Therefore, never forget to include a link for unsubscribing in your email. Trying to hide it or not providing any link will only earn you frustration and anger of your subscribers, leading you to achieve completely opposite results of what you want to achieve.
3.Ask for Feedback :
Feedback from your audience is necessary to make your relationship with them stronger and to enhance your email marketing projects. Therefore, keep asking for opinions, suggestions or feedback from your readers.
4.Targeting the Right People :
It is important to target the right people to achieve fruitful results. If you keep sending your emails to wrong customers, you will achieve nothing but their aggression and annoyance. Targeting wrong audience is simple a wastage of time of both, you and the targeted people. It is better to put in your efforts and time in your campaigns targeting audience who is actually interested in hearing from you.
5.Try Making Your Email Messages Mobile Friendly :
In this technological world, your customers now can access their email messages on their tablets or mobiles. Therefore, it is of utmost importance that you format your emails correctly to ensure that you can read them easily.
Conclusion :
Email marketing, despite the negative stereotype, is both alive and productive even today. As discussed above, there are loads of speculations that make people fall in love with it.
Though there are other marketing methods may beat the email method in one or two ways, overall, it is still one of the most effective and accessible marketing methods across the globe.
N°: 969167
Reader insights
Be the first to share your insights about this piece.
Add your insights