Cloud Computing vs. Traditional IT Infrastructure // What's the Catch
An In-depth Analysis on cloud hosting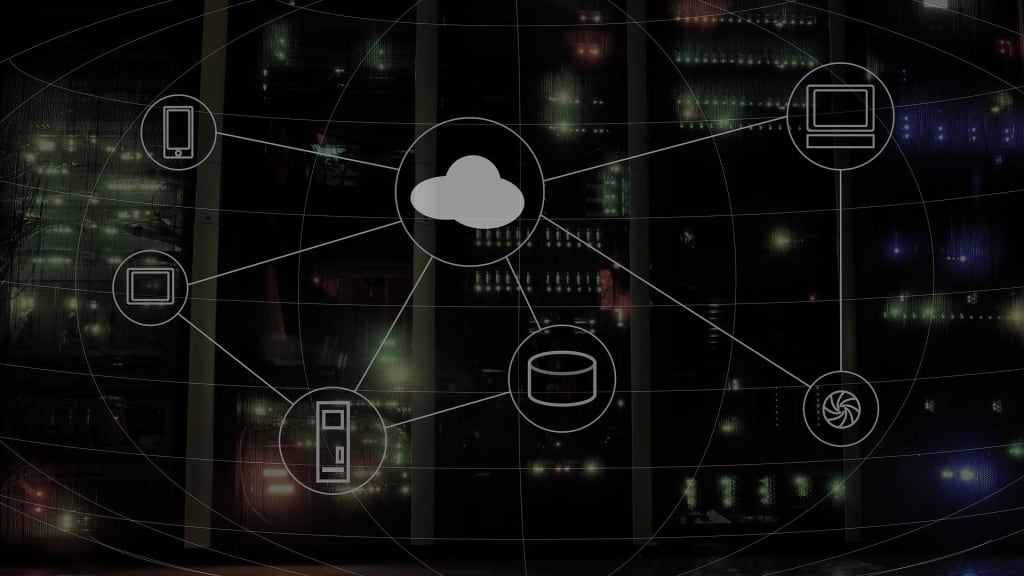 Taking cloud hosting is a smart move in today's time when you need to evolve with time. Companies are constantly looking for ways to efficiently and cost-effectively manage their web hosting needs. Cloud hosting is getting popular over traditional servers mainly due to its affordability and scalability.
Know 'what is cloud hosting?' before finding out what are its advantages over traditional servers.
What is cloud hosting?
Cloud hosting simply is the process where an organization's computing and data storage resources are outsourced to a service provider. The cloud service provider facilitates the client with the setup, cloud infrastructure, security, and maintenance. In a cloud, the data of your website are spread across multiple servers and if one of the servers doesn't work then other servers come into effect. It also means that you can access your data, applications, and email from anywhere.
Why is cloud hosting getting more popular than Traditional Servers?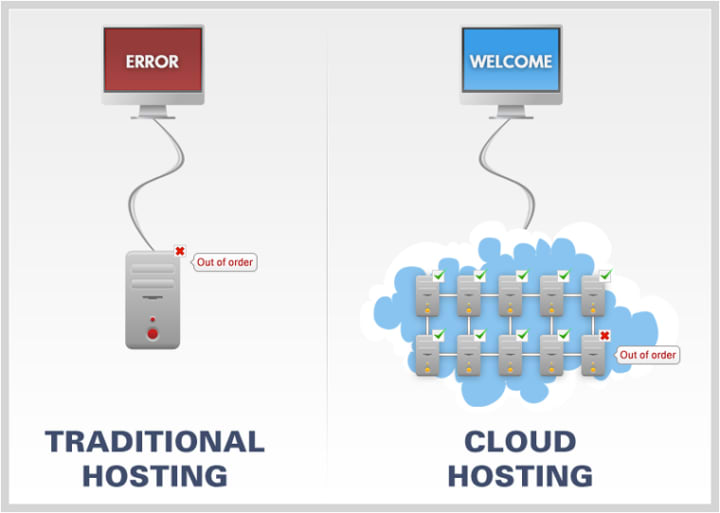 Here are some of the benefits of cloud hosting over the traditional servers,
High Server Uptime
Well, the performance of your website is directly linked with server uptime. The system is formed with interconnected servers which make sure that there isn't a point of failure. In case a server isn't working another server from the cluster takes over and helps in avoiding downtime.
Cloud hosting eliminates the problem with traditional servers where the failure of a single server would lead to extended downtime of a website or application.
Cost-Effective
When using a traditional server you would require a physical data center and need to invest in hardware, infrastructure, and skilled technicians. The capital expenditure will be high on infrastructure while opting for a traditional server. Moreover, you might be paying for the resources and service whether you use it or not.
But while using cloud hosting you wouldn't need to spend on onsite hardware and the service provider will handle that for you. You will be paying for the resources and services you use.
Security
Cloud hosting provides a multiple-layer security along with network, data, application, and physical security. You will also get a secure and encrypted solution, firewalls, backup recovery, identity management, data isolation, and storage segregation.
Traditional Servers require a dedicated server to protect sensitive information which is expensive. Also, a traditional hosting system needs resources and CPU that are shared among multiple channels.
Backup and recovery
In cloud hosting, multiple server setup allows data to be automatically backed up and facilitates easy and quick disaster recovery. In the case of a traditional server, disaster recovery is difficult as the single server hosts your data and applications. Further, you need to make a proper arrangement for data back-ups.
Scalability
Cloud hosting offers scalability that traditional hosting doesn't. You can get virtual space as per your requirement and allocate resources according to the need of your website or application. Moreover, you can increase or decrease resources like storage, bandwidth, and others as per available resources in the cluster of services. The major disadvantage of a traditional server is its rigid specifications and limited resources. It's difficult to increase the resources as per the changing needs.
When using a traditional hosting server, you need to get a server that is close to your location physically so that your website loading speed isn't affected.
Flexibility
Cloud hosting enables the employees to access and work on any file or application from anywhere in the world via the internet. This feature makes work flexible and increases productivity. But this facility isn't feasible in Traditional servers.
Cloud hosting is the latest technology where automatic integration, as well as customization of your software application, is possible. The benefits of cloud hosting over traditional servers indicate that business will be moving to cloud hosting. The facility to pay only for what you need and scale your resources as per your requirement is a huge benefit over the traditional servers.