Apple Watch Series 5 review
Long-term review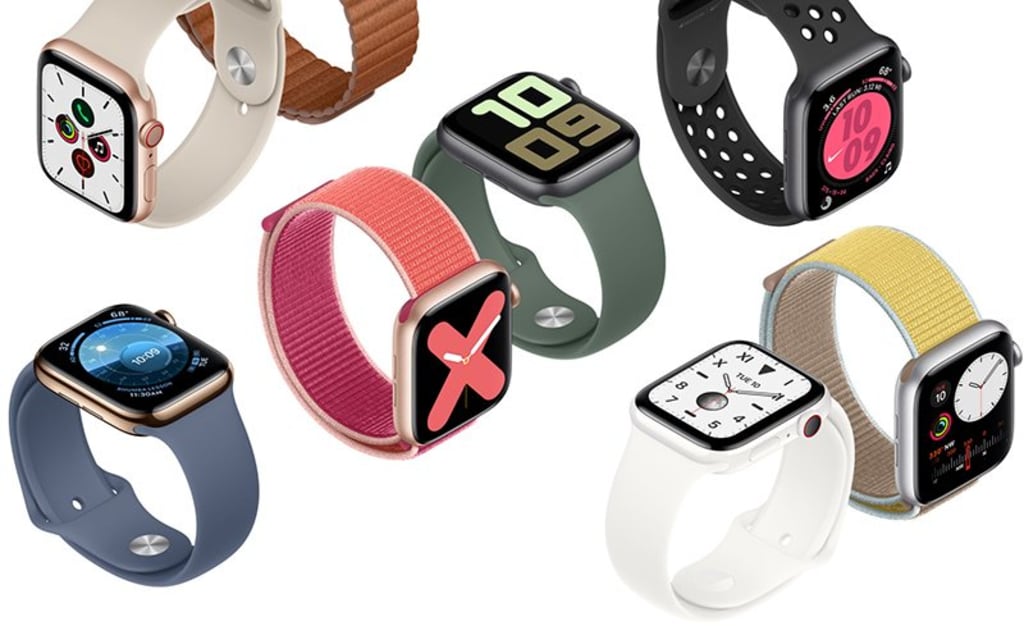 The Apple Watch Series 5 has been around for almost 6 months now, and I've been using mine for quite some time now and here are my thoughts on it.
Now I have used every generation of the Apple Watch since it first came out in 2015, and without a doubt the Series 5 is the best one yet. However, I would recommend the upgrade to Series 5 to all older Apple Watch users, except for the ones who own the Series 4 because there is simply no major upgrade. In fact, it has the same processor as the Series 4, with the one of the only few notable upgrades being the always-on display and a compass. Sure, the always-on display is beautiful, but can a compass really convince you to upgrade? If you would please let me know in the comments I'm curious.
My watch is a 44mm space grey aluminum LTE version, the aluminum is much lighter than the steel version, which I also owned a couple years back. In terms of durability, this is much less durable than the steel version. The steel versions sapphire screen is much more resistant to scratches, but the steel itself accumulates unavoidable micro scratches from even gentle users like me, as I take lots of care of my belongings. On the other hand, the aluminum can look great as long as it doesn't take a major hit, but the screen scratches more easily, especially from rough clothing, such as a denim jacket. While the steel simply scratches, aluminum dents and chips colour, so that's something to keep in mind when deciding on which one to buy especially if your a clumsy person, otherwise you should be fine.
If you have the cash and want the most durable models however, the ceramic and titanium versions should be worth your consideration as they are both very tough materials. While they are beautiful watches and stand out from the majority, I personally wouldn't purchase those models simply because this type of tech is going to be obsolete in a couple of years. This is not a Rolex that can be passed down generations, it is a electronic device with a battery and software that will degrade over not a very long time. Those who want the latest and greatest will most likely upgrade on a yearly basis, hence leaving you with a bigger loss than you would get from an aluminum version.
The always-on display is the main stand out feature for the Series 5, and it is honestly an amazing feature, however it does drain your battery noticeably faster, but even then, it lasts me a whole day. My watch is always on it's charger at night, so I start with a full battery each day. If you want to use the watch for a couple days, I would recommend turning off the always-on display.
Now should you buy this watch? As I said before if you have the Series 4, you are good to go. If you have the Series 3, you should also wait for the Series 6 that will likely launch in September with new features. If you have a Series 1 or 2, I would recommend the upgrade, you will be pleased at how refined the Apple Watch has become.
If you can absolutely wait 6 more months, I would recommend waiting for the Series 6 watch as it is rumoured to come with innovative technologies such as a Micro-LED display, which are thinner, brighter, and much more energy efficient, which could lead to much better battery life, and possibly pave the way for a sleep tracking feature, which is currently not possible as it is a power hungry feature.
All in all, the Apple Watch Series 5 is in my opinion the best smartwatch you can buy, and I absolutely recommend one to anyone looking to buy a smartwatch.
Hope you found this post informative. If you like my content I would really appreciate it if you sign up for email notifications so you never miss my new posts. I also post on the Tech Lion Instagram every time I post a new blog, so please go give it a follow @techlionofficial. More informative content coming soon. Stay tuned!