7 Reasons Your Law Firm Should Work with a Reliable IT support Services Provider
A reliable IT support services provider will operate and monitor your IT infrastructures and systems around-the-clock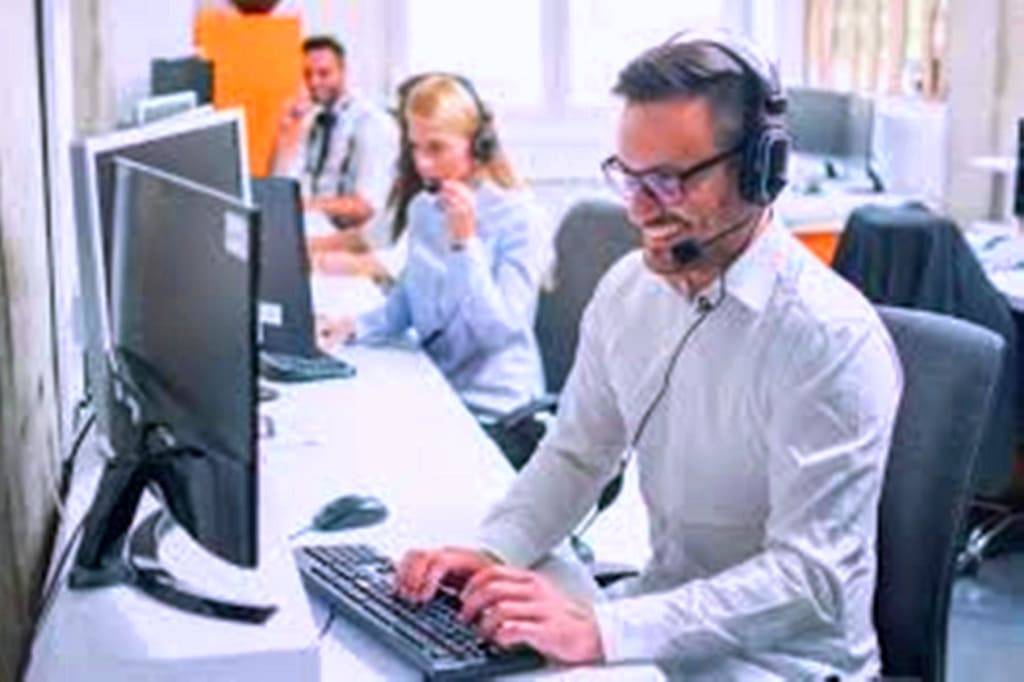 Latest innovations in the information technology arena have significantly transformed the way law companies operate and have increased the demand for skilled IT support providers across the globe. Due to these advancements, legal experts can handle bigger caseloads, improve their communication with customers, protect sensitive data, and prepare solid defense strategies by leveraging the easy access of information and unparalleled services offered by IT support providers. Technology and managed IT support have become instrumental tools in the legal profession. Here 7 reasons your law firm should partner with a reliable IT support services provider.
1. Enhanced reliability and performance
Competent IT firms use leading-edge tools and ideal practices since they are in the center of the information and technology sector. Thus, they keep up with latest technologies and innovations. Outsourced IT companies have the ability to identify and rectify the real cause of network problems faster and at a pocket-friendly cost. If you outsource your law firm's IT processes to the right IT support provider, you will substantially minimize downtime issues and the outages' duration.
2. Scaled resources and expertise
When you outsource a reliable IT support company to manage your IT processes, you are capitalizing on a team that is committed exclusively to fixing your software systems, servers, Internet, and computers. The outsourced IT experts spend time, more resources, and money to make sure that outstanding service is rendered. You end up benefiting from their investments and saving uncontrollable expenses associated with training, education, certifications, and software licenses.
3. Skill-set diversity
When you work closely with a team of professionals, you'll receive a broad range of skill sets, ensuring that all your IT demands are adequately addressed. The operations of your law company will improve dramatically when you have a team of technicians in different disciplines working in close cooperation instead of only one individual trying to handle all tasks. Some team members will concentrate on strategy and planning, others will be in charge of new installations and projects, while other will focus on daily end-user support.
4. Continuity of business
A reliable IT support services provider will operate and monitor your IT infrastructures and systems 24 hours a day throughout the entire year. The specialist will have adequate resources to handle emergencies that may arise.
5. All-inclusive service provision
Your law firm must focus on meeting the needs of your clients. Therefore, you need to work with an outside company that offers comprehensive end-to-end technical expertise. Getting all your IT solutions from one point of contact allows you to create a more reliable and user-friendly experience.
6. Enhanced Security
Take a second to reflect on all the confidential data you handle daily at work, from clients' social security numbers, phone numbers, addresses, and even credit card details. In addition to highly sensitive personal data, you also deal with confidential information associated with individual cases daily. Think about what would happen if a person with malicious intention was able to gain access into any of your computers or your network. The outcome will definitely be a major security breach. A capable IT services provider can provide your law firm with the security and support it requires continuously. From installing secure programs, notifying you of suspicious activities, to taking quick action when an issue comes up, the provider can offer true all-inclusive cybersecurity solution.
7. Stay on Top of Regulatory Compliance Issues
HIPPA doesn't apply to health professionals only. If you handle cases revolving around medical fraud or malpractice, your firm must adhere to HIPPA, as well. HIPPA has multiple rules governing confidential patient information. If your law firm fails to adhere to the rules adequately, chances of landing into serious legal troubles in the future are high. Besides healthcare, there are many sectors that have numerous compliance rules that your firm must comply with. A reliable IT support service provider will always be conversant with the most recent compliance laws and rules centered on regulation. They'll be familiar with the steps your employees need to take to ensure that sensitive information is always safe and secure.
Conclusion
A good IT support company can develop support plans that match the needs of your law firm, irrespective of its location and size. However, you should ensure the provider you pick has the right tools, professional expertise, and unparalleled experience to keep your business operating.
tech news
About the author
Gidie Write shares content with readers all over the globe. Topics include travel, technology, life hacks, health and wellness, finance, law, and more.
Reader insights
Be the first to share your insights about this piece.
Add your insights