5 High-Tech Ways to Make Your Home Smarter
Technology you shouldn't live without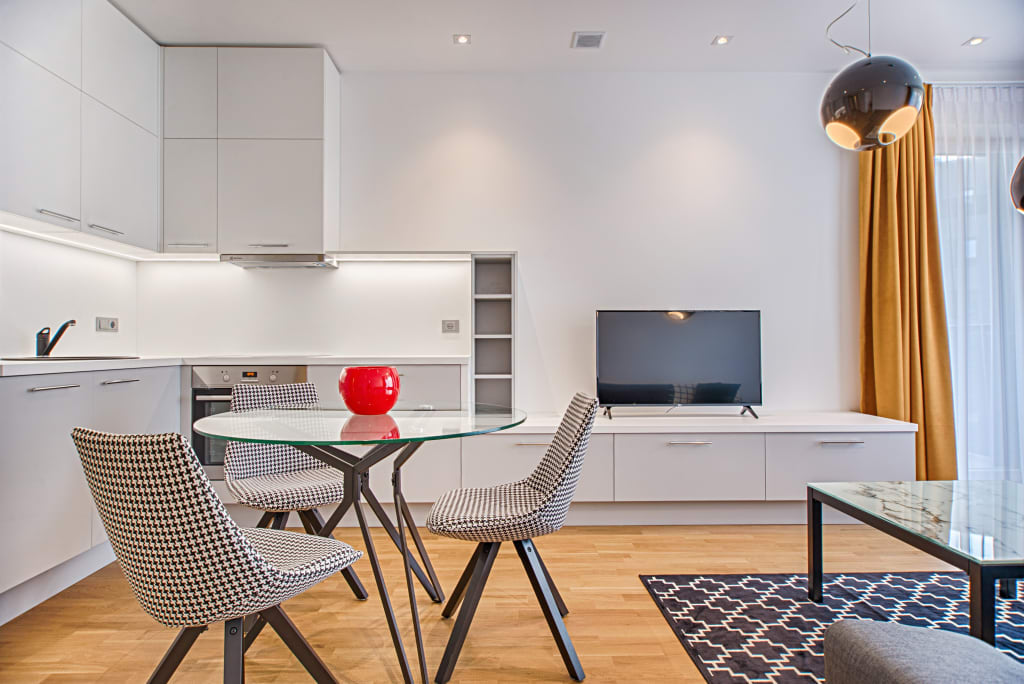 With the advancement of technology, how we think of homes is constantly being reimagined. We have not gotten to the point where your whole house is smart, but we have arrived at the point where technology is starting to be applied to certain aspects of your home.
Making your home a little smarter can help you live a less stressful life and can help you increase the value of your home.
Here are five different aspects of your home that you can make high-tech:
Lifestyle
Depending on your lifestyle, there may be certain products that you use that aren't used in other homes. If you really enjoy throwing parties and entertaining guests, you may find that an LED light system above your front room crowning and baseboards is a great option. But other people may find that they enjoy a self gardening system.
Keep in mind that not every aspect of your home has to be super high-tech and fancy. You can focus on one aspect of your home, and once that is completed, move onto the next aspect. Do not expect your home to become super high-tech within a day or even several months.
Home Systems
The biggest trend right now is probably home automation systems and different security systems. This helps you have control over certain aspects of your home that, beforehand, were not reachable. Your home can be safe and even your kids and pets can be safe when you are away with different systems and locks put in place.
These systems can also make your life easier because they are simple to use and takes a lot of stress off you and your family. This keeps your home running smoothly even if you are gone throughout the day.
Don't Forget Outdoors
Yes, turning on sprinklers and keeping track of your watering system can be a thing of the past with new and improved watering systems. If you have a back patio, you can also make that high-tech by controlling the electrical system that is outside.
If you have a garden or even a small herb garden, you can also buy garden containers that are self watering. This lets you go about your day without having to worry about your plants dying if you forget to water them throughout the day.
Lights
You probably already know what a difference good lighting can do to a space. Having a great light system is wonderful, and it is even more wonderful if you have a system that you can control from your phone. These systems are controlled by your phone, so you can adjust the lights when you are away from your house.
This is a great option if someone is coming over to your home and you are running later than you expected. There are also your outdoor lights that should not be ignored. They can also be included with your light systems that can be controlled from your phone.
Entertainment and Relaxation
This is probably the biggest area where we are seeing new technology coming out to make your weekends and evenings a little easier. There are new products such as wi-fi projectors that are small so you can project a movie from your bed onto a wall in your bedroom.
This allows you to have movie nights with your friends or significant other without having to go outside or have a huge projector screen. There are also products designed for traveling and moving that makes your life a little easier, so you aren't lugging heavy items around everywhere.
There are a lot of different options that can be used in your home. It may take some trial and error, but you are sure to find the perfect way to make your house smarter. What are some of your favorite high-tech gadgets to use within your home? Share with a friend who is a homeowner!